Keep your property safe from weather damage with metal roof installations and inspections from All Weather Waterproofing. The experts at our company have the industry knowledge and experience to assist you. We even offer complete tear-downs and cleanups!
Metal roofing is a popular choice for commercial business owners. It provides a number of benefits and advantages over asphalt or shingle roofs.
Features:
• Warmer in Winter
• Cooler in Summer
• No Ice Dams
• ENERGY STAR™
• Rated Total Insurance Coverage
• Snow Slides Off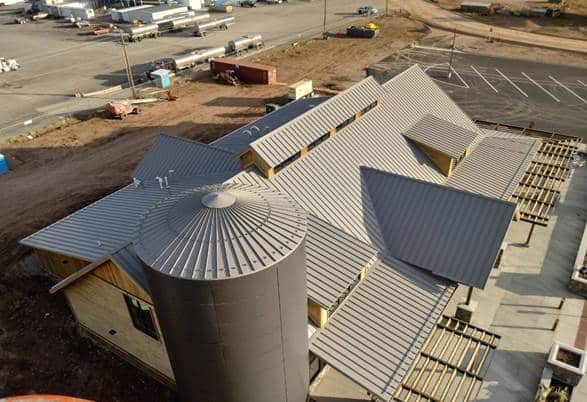 Improve your Commercial Business
All Weather Waterproofing offers a variety of exterior products to improve your business. From snow rails and snow guards to ridge vents, all our materials are Energy Star rated. Additional products we offer include trim, flashing, soffit, siding, and seamless gutters.
Our standing-seam, metal roofs are durable and provide a clean, attractive look to any home or business. Standing-seam roofs are perfect for many roofing applications. Metal roofs have a variety of benefits. They are maintenance-free, and will not rust, crack, or rot. Additionally, they resist streaking and staining, and never need cleaning. Finally, they add value to your property.